The Refreshing Women's Conference and Tea Party
Naperville Marriot
1813 N.Mill Street
Suite B
Naperville, IL 60563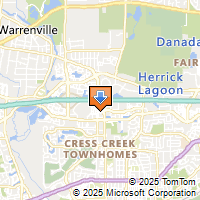 Greetings!
I can not wait to see what the Future Brings you!!!
The Spring is a perfect Opportunity for you to plant the seeds that will start and or deepen your Journey to Empowerment and Feeling Better Long Term.  
Invest in Yourself and Join us for our Women's Conference and Tea Party.  You can attend our full day event individually ( by the end of the Conference last year there were no strangers) or you can make it a Girls Day Out, either way, your life will be transformed.  
The Nowell Institute on Empowerment in Conjunction with Queen Nefertiti's Royal Tea Presents Our 2023 Women's Conference and Tea Party   "The Refreshing".  Spring is in the Air, and so is the opportunity to Refresh Yourself and Develop a Template and Plan to Help you take the steps in your life that help you Thrive.  Hosted by our Founder and CEO 
Dr. Nefertiti L. Nowell and Featuring a Growing list of Speakers.  
Build Confidence
Set Goals
Develop a Plan of Action
Get a Head Start at Healing
Start to Break Chains
Have Some Fun
Learn to Develop Grace For Yourself
Sip Tea
Look Below for Registration Details and More Information.  
For the next two weeks use the code SPRING for a discount of $50.00.
Please Register Quickly, for the next two weeks you can use the Coupon Code SPRING to get a $50.00 discount.  You can use this as many times as you need to for registration for yourself and friends for the next two weeks.  
Sincerely,
Dr. Nefertiti L. Nowell
Nowell and Associates
dr.nowell@nowellandassociates.com
630-428-2344
The Nowell Institute on Empowerment (Coaching Academy) in Conjunction with Nowell and Associates Counseling Firm will be hosting a Virtual event via Facebook.  https://www.facebook.com/NowellandAssociates
The Empowerment Project:  Support Black Businesses
Live Sunday February 6, 2022 at 12 PM.  Each Honoree will do a 15-20 minute presentation about their Business, the Growth of their business and their offerings.   For this event we have worked with each honoree over the course of 2021 and these are the participants that have shown tremendous growth and tenacity .  Viewers will have a chance to take part in supporting the honorees through donations and purchases.  
"With the right tools, you can use your trauma to transform and become the best version of yourself, just like I have."
Motivational Speaker, Life Coaching
Yara has experienced traumatic events, just like you, making her relatable and passionate. Background: Master's Level Clinical Mental Graduate from Concordia University Chicago and an SIUC Alumni. I am currently enrolled in North Central University Doctor of Philosophy in Psychology, with a specialization in Trauma & Disaster Relief.
Wellborn Creations is owned and operated by Zalika Adams. Zalika has always had a passion for creating from scratch. One of her earliest memories of creating is gifting a custom 'congratulations' card to her mother graduated from nursing school, she was 10 years old. After receiving the card her mother challenged her to make most of her cards by hand. When she graduated from high school, every thank you card was created by hand.
Penmanship has always been important to Zalika. She recalls being excited to learn cursive in the second grade. This passion lead to the first prong of her business: custom writing pens. These pens are made of premium grade metal and made with high end beads. The pens have always and will always be made in the likeness of the recipient. Are you sports fan? Perhaps, you want to represent your school colors, sorority or fraternity. Whatever your desires, Zalika will do her best to make your vision come to light.
The second prong of Wellborn Creations is: Diaper Gifts. In 2020, there were 3.7 million babies born. Despite a worldwide pandemic, this didn't stop civilization doing from doing what is does best – procreating. In 2014, Zalika was invited to a work baby shower. Instead of gifting the normal diapers or bibs, she researched unique diapers gifts and created a 'diaper motorcycle' complete with a monkey, as the rider. It was a hit and the rest is history. Since starting diaper gifts Zalika has created diaper motorcycle, two and three-tier cakes, diaper wreaths, diaper bassinets and diaper carriages. Want to stand out at your next baby shower? Gift a Wellborn Creations diaper gift.
The final prong of Wellborn Creations is: Wreaths. During the holiday season it is always nice to decorate your door or home with a wreath. Custom wreath making is one of Zalika's favorite crafts. Christmas 2020 she wanted a wreath for her door and she created a champagne pink and leopard wreath. This created an excitement to create for others. Before you think of purchasing a mass produced wreath, think of Wellborn Creations. Just like you, there will be only one – made just for you.
Whether for you or presenting as a gift, it would be a pleasure for Zalika to take your dreams to the moon and back. Please visit us on Etsy, Facebook and Instagram. When it is time to give a gift – think of Wellborn Creations: "Unique Gifts for the Unique Person"
Thalma Brooms has devoted over 25 years of experience in Social Services working with youth and families. Born and raised in Chicago, Thalma grew up in a HUD supportive housing complex with her three siblings, mother and father. Having to struggle economically and educationally in a community marginalized, Thalma grew up understanding that she had to work harder than most to achieve success and support community changes. In 1998, Thalma was involved with a  group called SANKOFA, with this group, she went to Africa, West Ghana, to help build roofs over schools. With this passion firmly rooted, Thalma went on to work with children and families through her work with the Chicago Park Districts and the Chicago Children's Museum. All while, studying and obtaining her Bachelors Degree in Behavioral Social Science at East-West University.
Thalma continued to dedicate her life to non profit organizations that support Mission and Vision for healthier communities throughout Chicago. She's worked in organizations with first time Pregnant Teens and Victims of Domestic Violence, Family Supportive Social Services, and as Lead School Age teacher. Most recently, Thalma worked for four years for the Connections for the Homeless as a House Manager for a young men's group home. There in a manager role,  she led a staff with a mission of assisting young men and women with impactful change in job placement, housing, mental health and drug abuse. After reaching her ceiling for growth at Connections, Skokie Public Library approached Thalma to be a part of a revolutionary way to address community awareness and security. As the Safety Manager overseeing the safety and security of the entire Library, staff and patrons,
Thalma executes and leads with her social service experience to address broader and systematic issues that Public Service Organizations are plagued with consistently. Thalma's approach is to support solutions that patrons are afflicted with in every community and offer solutions that are human centered. Recently, Thalma received her certification in ALICE- Alert, Lockdown, Inform, Counter and Escape active shooter response. She also has completed her certification in Business/Entrepreneurship at Harper College. In conjunction with her primary duties, Thalma is also currently working with Skokie Public Library with Equality, Diversity and Inclusion (EDI) in the community, schools and work environment. 
Thalma's passion, dedication and strong commitment in life is to continue to work with at-risk youth/teens as a mentor. Her ultimate dream is to open and lead Middle Child Ministries. This  organization will offer youth a safe space, a ministry to practice, fellowship, social services for support in housing, education, all while nurturing spiritual journeys. It will be a safe haven for faith, personal growth, education, creative arts, recreational and sports activities. 
La Toya Jackson, originally from Cleveland, Ohio, graduated from The Ohio State University in 2004 with a BS in Business Administration and a concentration in Marketing. With her marketing experience, she brings 16 years of business-to-business sales with Fortune 500 companies such as Philip Morris and Michelin Tire Company. In addition, her experience in the real estate industry included $1,400,000 in real estate sales. 
After relocating to Chicago, La Toya began to invest in real estate to include Fix and Flips, Rentals, Mixed-Use Commercial, Wholesale deals and Airbnb. It was at this time that she realized the need to secure funding. This journey then led to the emergence of Excel Capital Group.
La Toya is the founder and CEO of Excel Capital Group which provides business credit and funding solutions for entrepreneurs looking for capital to start, grow and scale their business.
In 2018, La Toya was inducted into the "40 under 40 Young Women's Professional League" and was selected among 200 women in the Chicagoland area. Her future goals include expanding Excel Capital Group to a full-service wealth management company. In her spare time, she enjoys networking with other professionals, reading and spending time with family and friends. 
My business is 360 Creative Coaching and I provide resume services. 
630-474-4805